More Space. Greater Comfort.
URVAN PREMIUM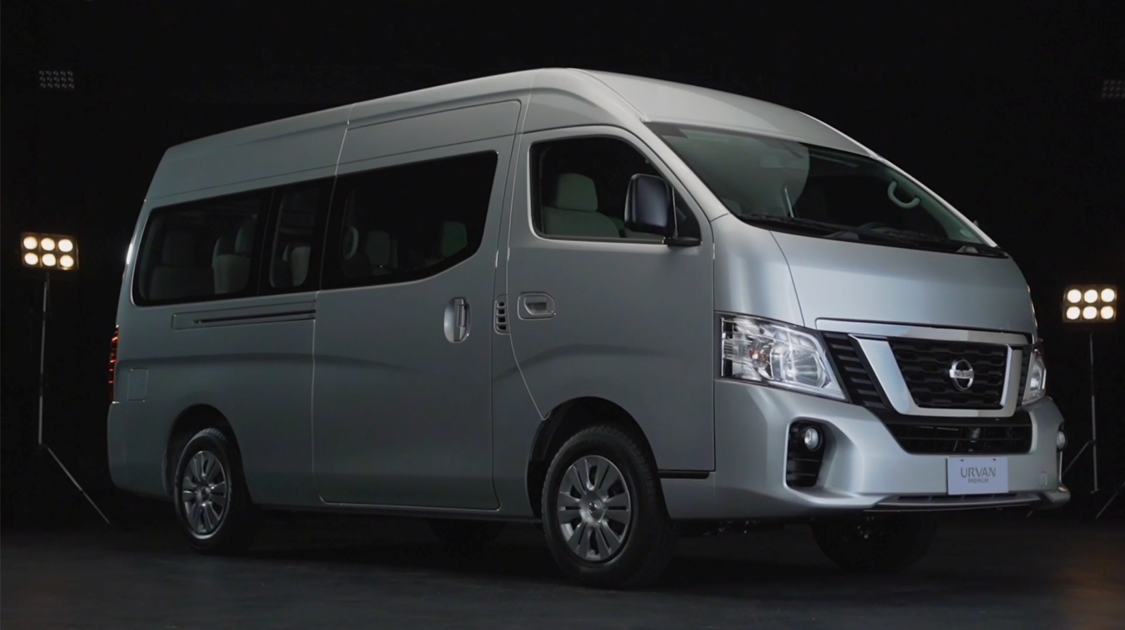 ---
Interior and Exterior Enhancements
NEXT LEVEL COMFORT AND LUXURY
With spacious legroom, high headroom, a wider aisle, and a plush 15-seater capacity, suited for your entire family, the Nissan Urvan Premium comes in big, making every ride feel special.
Individual rear air conditioning vents for a cooler and more relaxing journey.
Look forward to a long and enjoyable ride with ample legroom.
5-Speed Automatic Transmission Option
Engineering that transforms your drive into a pleasurable one with a smooth cruise and even smoother shifting.
Coming in and out is made easier with its high and wide passenger entry.
Its sliding window gives your ride an added touch of comfort.
A closure assist feature allows the sliding door to be closed easily for your safety.
Side pockets keep everything organized and in-check.
Collapsible fifth row seats give more room for your gear and luggage.